This fantastic dollhouse was lovingly made by Victor and Muriel Anderson. Much of the furniture and trimmings are home-made and as a child, I was priveleged enough to be let to play with it when we visited. It is now in the care of Arkansas State University, waiting to go on display.
Woodblock Prints

Im not sure if this is what these are. But its my best guess. Feel free to correct me.
Metal Etching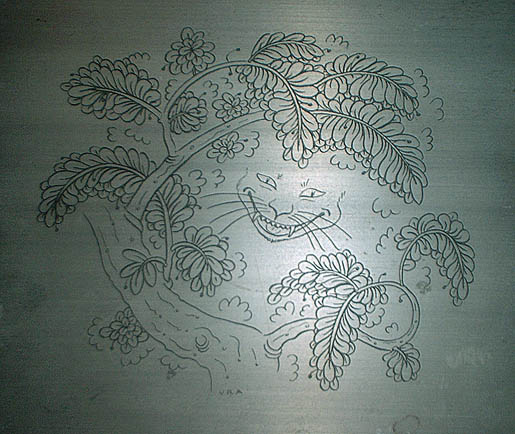 This is the only piece I have like this. I love the design.